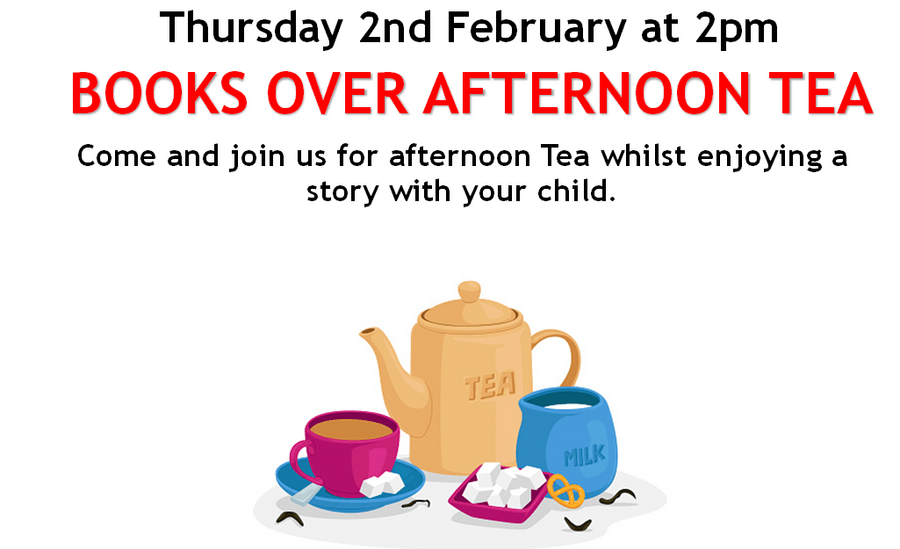 Books over Afternoon Tea - Thursday 2nd February at 2pm
Parents and Carers are invited to join us for Afternoon Tea whilst enjoying a story with your child.
Meeting on Thursday 9th February at 2pm
We will be holding a meeting to plan the next stage of our adventure.
If you have an spare hour or know someone who does please pop along to find out how you can join in.